The coin and watch industries are two traditional technology branches which can benefit from ALD. technology. Picosun has shared a new video on Youtube for their ALD coin protection production tool. More information can be found here :
http://www.azom.com/article.aspx?ArticleID=11424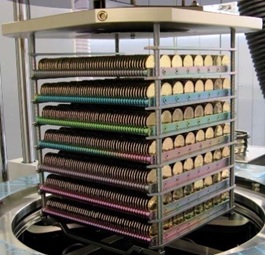 A batch of coins that is loaded into a Picosun ALD reactor by an industrial robot.
A youtube video showing the loading procedure for batch processing of coins.