Recently
we had Audi and Samsung announcing that ALD High-k DRAM volatile memory will be used in future joint electronics in Audi cars. At CES in Las Vegas Nvidia Corp. unveiled a new, lunchbox-size super-computer for self-driving cars and said Volvo Car Group will be the new device's first customer.
Volvo plans to install the device in 100 cars to be launched in 2017 as part of a large-scale trial of autonomous driving technology in Göteborg, Sweden. [
Reuters
]
Googling around I found what Logic is used and it seems to be 16 nm TSMC FinFET technology and then we should have round about 10 ALD process steps or maybe even more!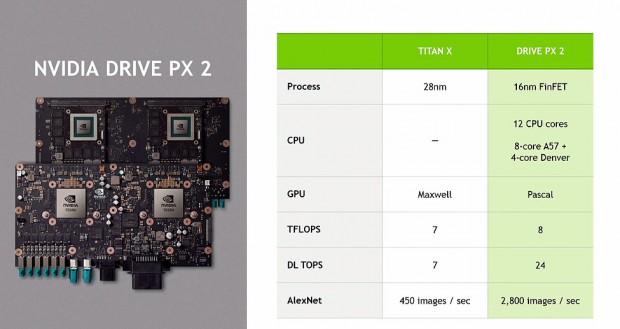 Nvidia Drive PX 2 (Bild:Nvidia/Screenshot: Golem.de). Since it says 16nm and not 14nm we can assume that the CPU is fabricated by TSMC in Taiwan.

Nvidia CEO Jen-Hsun Huang Keynote speaker at CES shows the Hardware module for Drive PX 2. (Bild: Nvidia)
This is how happy Zlatan Ibrahimovic was the first time he sat in his Volvo 2015 XC90 that he picked up in Paris Auto show from Volvo boss Håkan Samuelsson. Let´s hope Zlatan get the ALD upgrade as well.
Some ASM A412 Large Batch Furnaces form inside a TSMC 300mm Fab (Photo : Copyright® Taiwan Semiconductor Manufacturing Company Limited 2010-2016, All Rights Reserved. )