Atomic Layer Deposition (ALD) has been recognized as a very powerful and elegant tool for nanostructured materials, greatly widening its applications into more and more research areas, ranging from semiconductors to catalysis, optoelectronics, biomedical, gas sensing, resistant coating, clean energies (batteries, fuel cells, supercapacitors, solar cells, etc.), and nano- and microelectromechanical systems (N/MEMS). These are mainly ascribed to the ALD's unique growth mechanism based on sequentially surface-controlled saturation reactions, consequentially enabling atomic-scale layer-by-layer material growth. As a result, ALD is exclusively capable of constructing both large-scale uniform planar nanofilms and conformal complex nanocoatings at low temperature. ALD's distinguished characteristics also include superior controllability over material composition and crystallinity.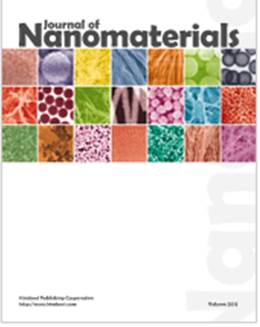 All the merits make ALD an important technique in seeking new technical solutions and conducting fundamental frontier research. In searching for new energies, for example, ALD enables us to dramatically improve the batteries' stability, safety, and sustainable high energy by applying subnanoprotective coatings on battery electrodes. ALD has also been reported for cost-effective catalysts, biocompatible devices, superblack light-absorbing materials, solar cell passivation layers, ultralight but ultrastiff mechanical metamaterials, and so on. These new advances witness ever-growing applications of ALD and foresee a new era of ALD. With the increasing importance of ALD as a new nanotechnology route, more research efforts are urgently needed, including new ALD processes based on novel precursors, advanced characterization, novel nanostructures, emerging applications in various areas, and innovations on ALD systems.
The purpose of this special issue is to provide a research forum to exchange the latest outcomes with ALD for nanostructured materials and exploring potentials of ALD-resultant nanomaterials for future applications. This special issue is soliciting original high-quality research work that has not been published or that is not currently under review by other journals or peer-reviewed conferences. The special issue will publish communications, full articles, and review papers.
Potential topics include, but are not limited to:
Novel nanostructured materials by ALD
Nanofilms, nanoparticles, and nanotubes
3D nanostructures
Nanocomposites
Emerging applications of ALD-induced nanomaterials
Biomedical and biocompatible coatings
Clean energies (batteries, fuel cells, solar cells, supercapacitors, etc.)
Catalysis
N/MEMS
Optoelectronics
Resistant coatings
Authors can submit their manuscripts via the Manuscript Tracking System at http://mts.hindawi.com/submit/journals/jnm/ald/.
Manuscript Due Friday, 29 April 2016
First Round of Reviews Friday, 22 July 2016
Publication Date Friday, 16 September 2016
Lead Guest Editor
Xiangbo Meng, Argonne National Laboratory, Illinois, USA
Guest Editors
Xinwei Wang, Peking University, Shenzhen, China
Dongsheng Geng, Western University, London, Canada
Cagla Ozgit-Akgun, ASELSAN Inc., Ankara, Turkey
Nathanaelle Schneider, IRDEP (EDF/CNRS/Chimie ParisTech), Chatou, France