Prof. Henrik Pedersen from Linköping university in Sweden won the Twitter competition at ALD2016. He tweeded actively and managed to cover all aspects of the conference - Scientiffically and Socially and personal funny observations. He also made the innoficial #ALDToughGuys vs. #ALDToughGirls competition go to the girls this time. Maybe ALD2017 will have mixed teams #ALDToughScientists instead?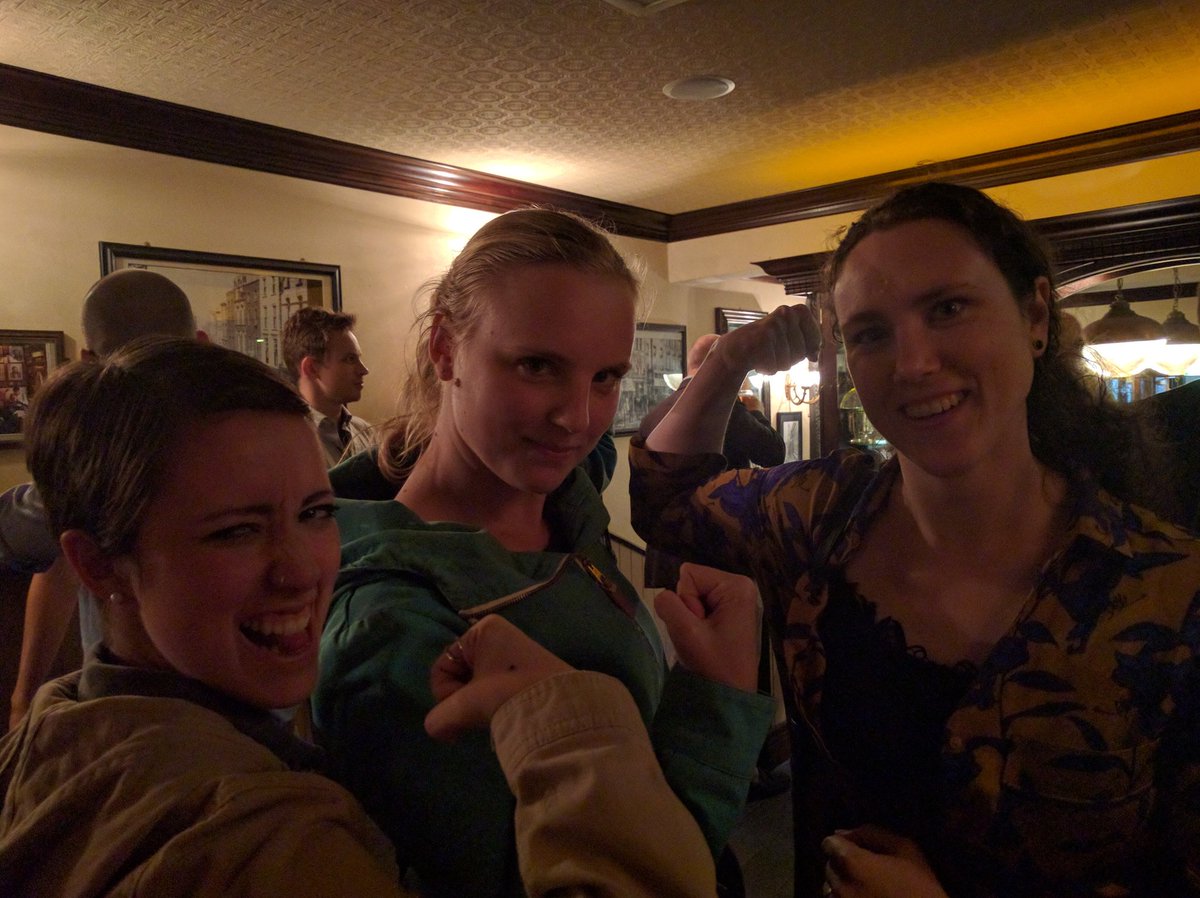 Photos from ALD.com and Twitter.com
Honor should also go to Miia Mäntymäki for being the first Tough Girl on twitter. Later she enjoyed GTs with the toughest of all ALD Scientists, Tero Pilvi from Picosun at the Airport. He can chew gum and talk Swedish at the same time - it is a self-limmited process.
Photo from Tero Pilvi at facebook.com, the moment just before starting to talk Swedish...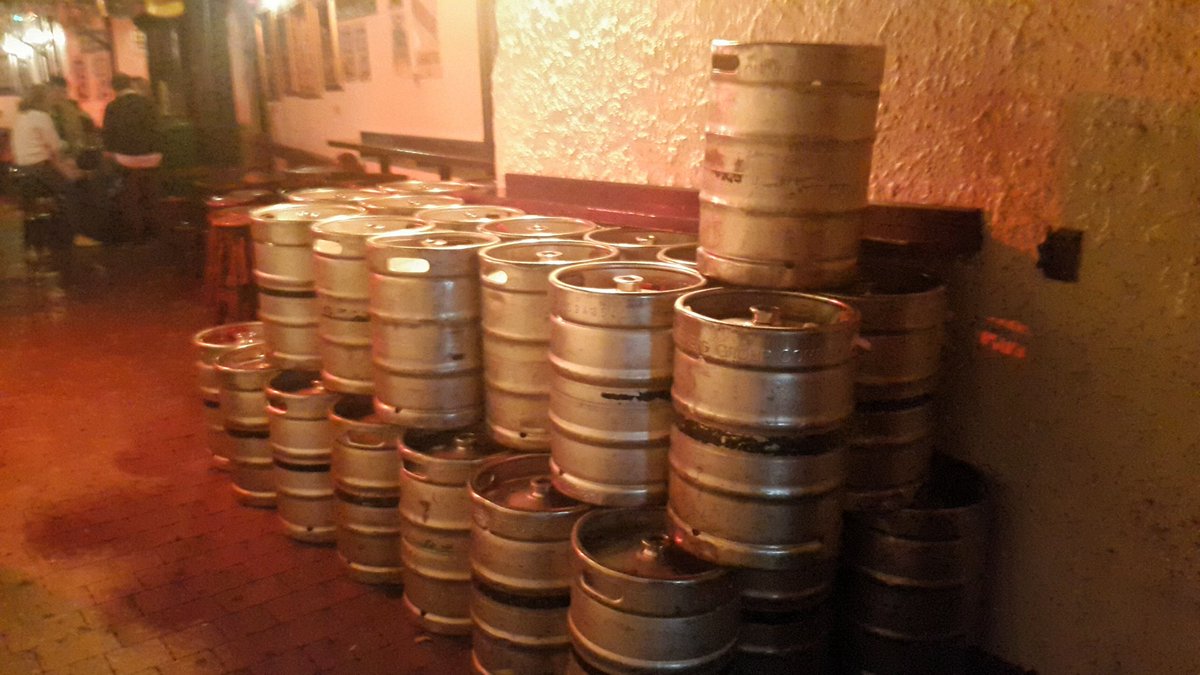 Some asorted looser ALD Tough Guys below: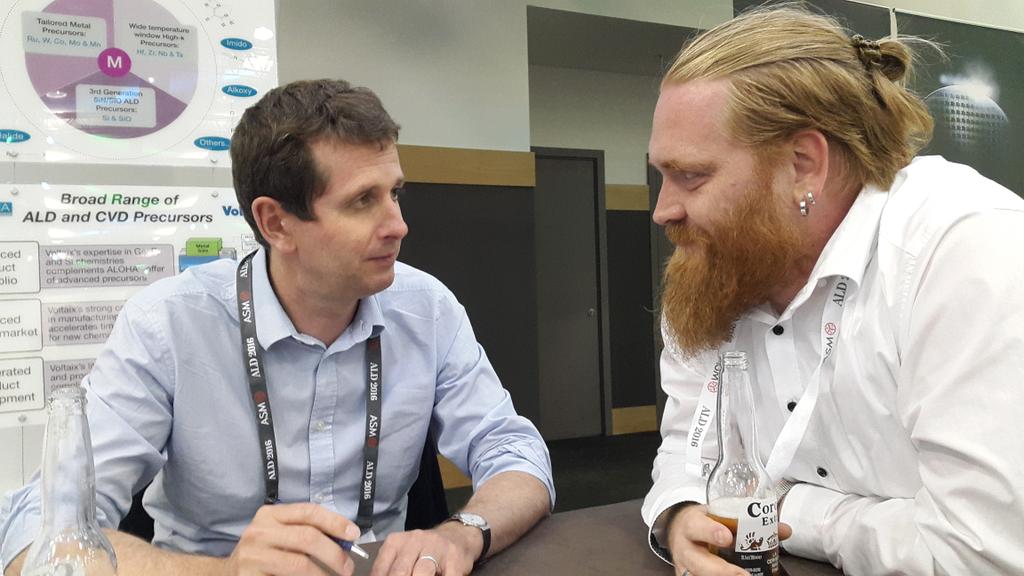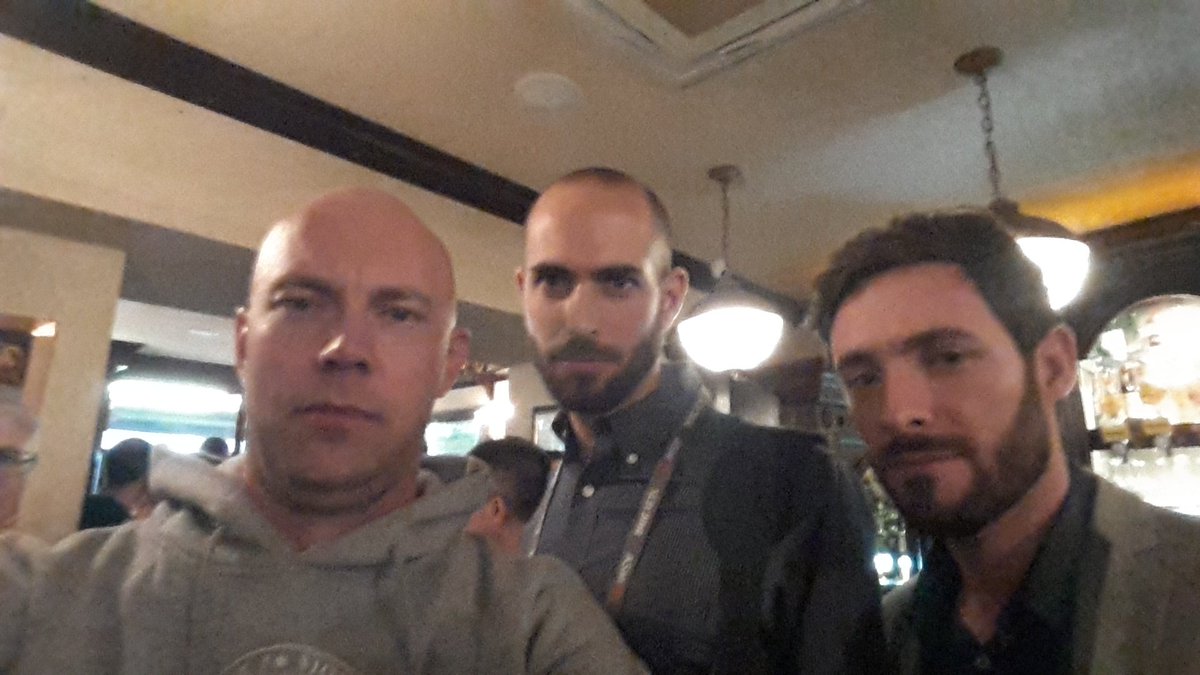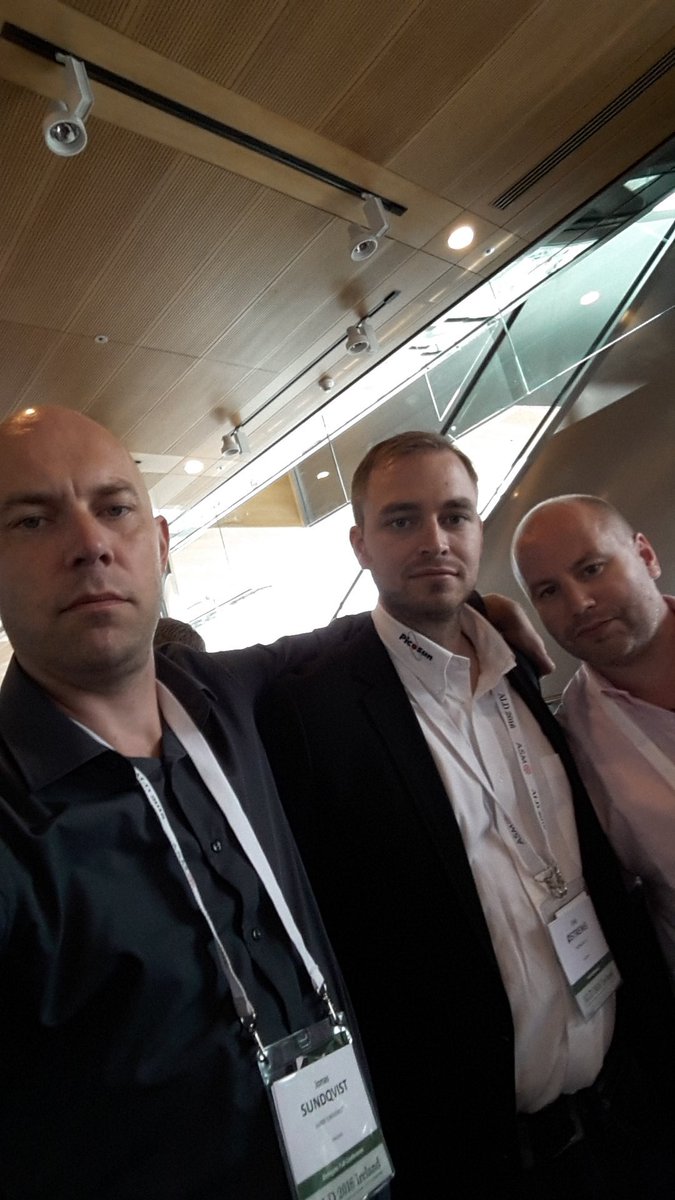 Pictures from Twitter.com #ALDToughGuys