Here
is a long audio interview and a partial transcript with the Canadian Prof. Seán Barry, the Department of Chemistry at Carleton University. Seán is known for many great things, one of them being ALD of Gold and another is his love for Finland and the wonderful Finns and Finnish culture.
"Dr. Seán Barry is a Professor in the Department of Chemistry at Carleton University. He received his B.Sc. in Chemistry from Queen's University at Kingston and was awarded his PhD in Inorganic Chemistry from the University of Ottawa. Next, Seán conducted postdoctoral research at the University of Bourgogne in France, Cornell University, and Harvard University. Seán served as a Lecturer at the University of Ottawa and a Visiting Scholar at Harvard University before joining the faculty at Carleton University where he is today. Seán is here with us today to tell us all about his journey through life and science."

"One of Seán's favorite travel destination is Helsinki. He has been there now many times, but the first time he went, Seán was completely blown away by the city's beauty. Helsinki has great music, excellent food, and wonderful people. In particular, Seán remembers going to a restaurant called Garlic where everything on the menu contained garlic. While he wasn't a fan of the garlic beer, the garlic ice cream was surprisingly delicious." [

photo by Riikka Puurunen, Moscow

]

Finns and Canadians are the two nations most crazy about ice Hockey.
Later this year Prof. Barry will be heading to Sweden for a term as visiting Professor at Linköping University and co-organizing the
2017 EuroCVD - Baltic ALD Conference
. and therefore he has recently been awarded a Vinnova VINNMER Mobility grant to group 13 nitrides in Sweden starting in July 2016. Prof. Henrik Pedersen, Linköping University, and Chair of the conference is right now visiting Barry Lab at Carleton and will be going back with Seán to Sweden.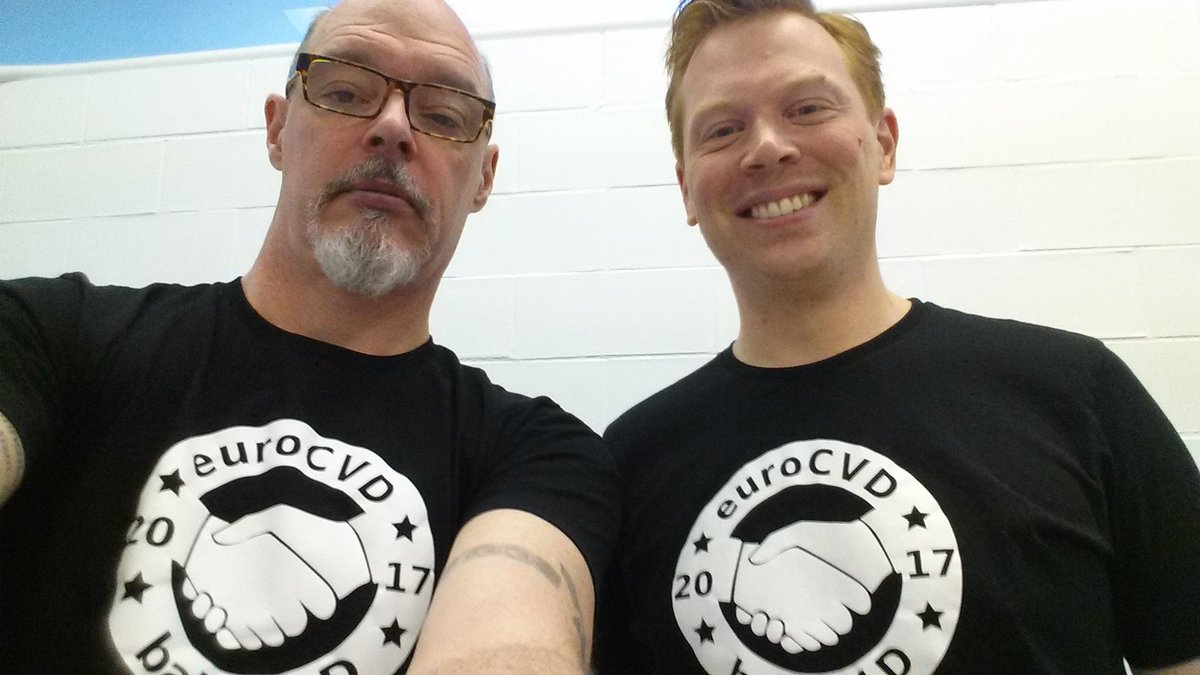 Prof. Barry and Prof. Pedersen sporting the EuroCVD / Baltic ALD official T-shirts, order your own here
.